HELP US TO HELP WHO NEEDS
Dear Friends (Brothers):
Throughout human history, this or that Missionary of Light has always come to us who developed his Mission here for the benefit of all, namely the most needy or wronged.
Of many that we remember, was Mother Teresa of Calcutta, the last Mission of this rol, that more light offered and left us, for His Luminous Examples.
Beside contemporary, we had Francisco Cândido Xavier (Chico Xavier), that through its 412 Books psychographic, that you find here, free, in the 'Bookshop' Menu, and of the many thousands of letters, has left us a lot of teaching that will illuminate us.
THE TEMPLE 'THE PATH' a Light Project with a view to bringing more Spiritual Teaching to the Four Corners of the Planet, thinking about the lighting of our Humanity which war, we need fraternal help, because earthly goods are not like divine goods, that are received for free by Divine Grace.
To this end, If such assistance want us offer, according to your will and possibility, in our Gratitude we leave you the bank details of THE PATH in the: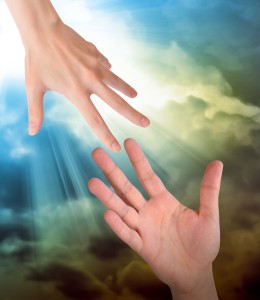 GENERAL CASH DEPOSITS
NIB: 003501600007176233005
IBAN: PT50 003501600007176233005
SWIFT: CGDIPTPL
***
And no INTERNATIONAL PAYPAL BANK: sendoluz2007@gmail.com
Through our E-Mail address:
sendoluz2007@gmail.com
Our GRATITUDE, on behalf of all the disadvantaged we help.
---
SOCIAL ACTION IN CARRYING OUT:

Through the CTT, Let's expedition for some charities, Boxes containing miscellaneous clothing, intended for needy Brothers (men, women and children). Started, Like this, THE PATH, one of the tasks meets achieve in the field of Social Action: THE PURE CHARITY.
Like other Institutions, We will also accomplish this CHARITY on several fronts, Since, on the ground we are to evolve spiritually, We must never forget our main instrument: Our physical body. Like this, We're proceeding to delivery of clothes and other warm clothing.
At Christmas every year we make delivery of CHRISTMAS HAMPERS, accompanied by fruitcake (view photo), the low-income households indicated by the parish of Cedofeita, This city of Porto, whom we ask, indicate the most needy.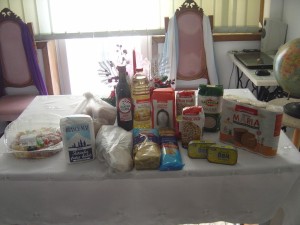 This is our little room, located on the 1st rear floor, what makes it difficult to be known.
One of our main priorities is to find a ground floor where we can put the seat of this temple, leaving the 1st rear floor, where are hardly found. About this, one of our Beloved Guides has come to tell us:
– "Alvaro! The Temple is hidden. Should be on the verge of walking, with door to the street."
Like this, and for those who wish to help this New Temple / Christ Project, the right of the tasks that we care about start for ALL, may become Hikers, by donating monthly the amount of 10,00 Euros. If you wish not be Hikers, You can always help with whatever of your will.
To this end, Whatever your desire, We leave here, again, or IBAN + NIB and other bank account details "THE WAY-New Temple of the Lord", with the box-Geral de Depósitos, Bar da Boavista, in Praça Mouzinho de Albuquerque, nº 113, Building Brasilia, 4100-359 PORTO.
IBAN + NIB: PT50003501600007176233005
IBAN: PT50
BIC SWIFT: CGDIPTPL
***
PAYPAL BANK: sendoluz2007@gmail.com